We have an external textile workshop at Haus der Materialisierung (HdM) to repair the costumes there. Since we only use the workshop for this 3 times a week, it can be used for other purposes: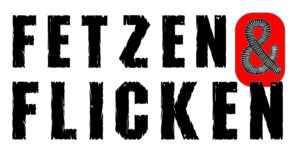 Open repair and upcycling workshop
In our open workshop Fetzen&Flicken, all Berliners can repair or change their own clothes with advice and guidance on how to do it. Our Fetzen&Flicken workshops deepen repair craftsmanship, care tricks to enhance clothing and upcycling methods.
The material store, to which users:inside are welcome to contribute, contains fabrics as well as other things, such as foams, ribbons or skins.
Open repair and alteration workshop: Every Tuesday & Wednesday from 3 – 7 p.m. for own repairs or modifications under guidance. We are happy about a donation of about 1 € per hour.
Special Fetzen&Flicken repair and upcycling workshops: Registration by e-Mail. For our workshops we are happy about a donation of 15 € per day.
PANTS INDIVIDUAL:
Day 1: Saturday 08 October 2022 | 2 p.m. – 8 p.m and
Day 2: Sunday 09 October 2022 | 3 p.m. – 7 p.m
with fashion designer Thimm Hoth
An individually cut pair of pants replaces five unworn bad buy pants: They will fit better and therefore last longer. Saturday: Create your individual trouser pattern and start manufacturing. Maybe you will find your favorite fabric in our fabric store. Sunday: Make your individual pants.
HALLOWEEN – OLD SCRAPS TO HORROR COSTUMES:
Day 1: Saturday 22 October 2022 | 11 a.m. – 3 p.m and
Day 2: Saturday 29 October 2022 | 11 a.m. – 4 p.m
with master tailor Yvonne Rothschild
The disguise industry produces the worst kind of junk – short-lived, made from polyester fibers and made under unfair conditions. The better alternative is your own creepy creations made from old clothes. Teenagers and adults as well as accompanied children can create their own outfit under supervision. Either bring your own old clothes that you have sorted out with you or look through our collection of old clothes and materials and create your own creepy figure. On the first day of the double workshop, we discuss the material and wishes and start cutting or other work steps. On the second day of the double workshop we will implement the planned work steps and finish the costumes. New entries with experience or ideas that are easy to implement are also possible.
Here you get an impression of our textile workshop at Haus der Materialisierung:
The project Fetzen&Flicken is funded within the framework of the Berlin Energy and Climate Protection Program 2030 by the Berlin Senate Department for Environment, Transport and Climate Protection and by Koop5.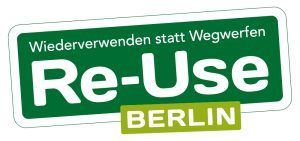 Independent use for own projects:
We provide space and machines for costume designers to work independently and professionally. Before using the space, users receive technical instruction on the appropriate machines. This instruction is confirmed with a certificate, so that from then on the machines can be rented. Registration by e-Mail.
The project stock of costumes und textile workshop for costume designers is funded by Berlin's Senate Department for Culture and Europe.